Cinnamon Glazed Pecans, Almonds, & Cashews
At Nut Time Snacks and More we use premium ingredients in our kettle fresh fudge that consistently produces smooth, creamy, delicious fudge that melts in your mouth.
With over 30 flavors of fudge, we select classic and our favorites to offer you a sweet treat.
BIRTHDAY CAKE
BLUEBERRY & CREAM
BOURBON SEA SALT CARAMEL
BUTTER PECAN
CHEWY PRALINE
CHOCOLATE
CHOCOLATE CARAMEL CHEESCAKE
CHOCOLATE CHERRIES
CHOCOLATE CHIP COOKIE DOUGH
CHOCOLATE HOLIDAY M&M
CHOCOLATE M&M
CHOCOLATE PEANUT BUTTER
CHOCOLATE WALNUT
CINNAMON ROLL
COOKIES N' CREAM
CRANBERRY WALNUT
DARK CHOCOLATE SEA SALT CARAMEL
EASTER BASKET
EGG NOG
HEATH BAR BITS
HOLIDAY ROCKY ROAD
MAPLE
MAPLE WALNUT
MINT CHOCOLATE
MINT COOKIE CRUNCH
ORANGES N' CREAM (CREAMSICLE)
PEANUT BUTTER
PEANUT BUTTER COOKIE CRUNCH
PEPPERMINT CANDY
PUMPKIN PRALINE (CARAMEL WITH PECANS)
PUMPKIN WALNUT
RED VELVET
ROCKY ROAD
SALTY NUT ROLL
STRAWBERRY & CREAM
TEABERRY
TRIPLE BERRY CHEESECAKE
TURTLE CHEESECAKE
VANILLA
VANILLA WALNUT
Cinnamon glazed Pecans, Almonds, and Cashews roasted fresh onsite, giving you the best gourmet glazed roasted nuts available.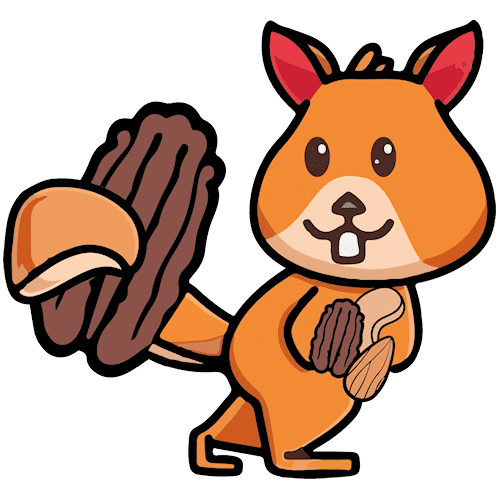 Can't decide? Try them all!
Our Snack Pack also makes a great gift for any occasion!
6 different random flavors of fudge (2oz. each) and 4 oz each  of Pecans, Almonds, and Cashews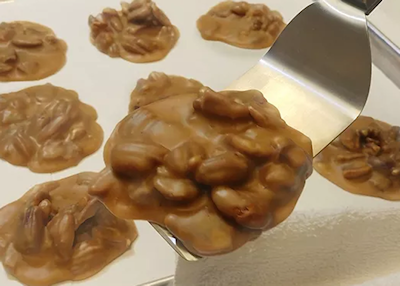 A seasonal Favorite, available during fall and winter months.
Pecan Pralines are a creamy candy combination of fresh pecans cooked with butter, sugar, and cream.  Pralines originated in the southern United States but are now enjoyed everywhere.
© Nut Time Snacks & Milbrandt Group. All Rights Reserved